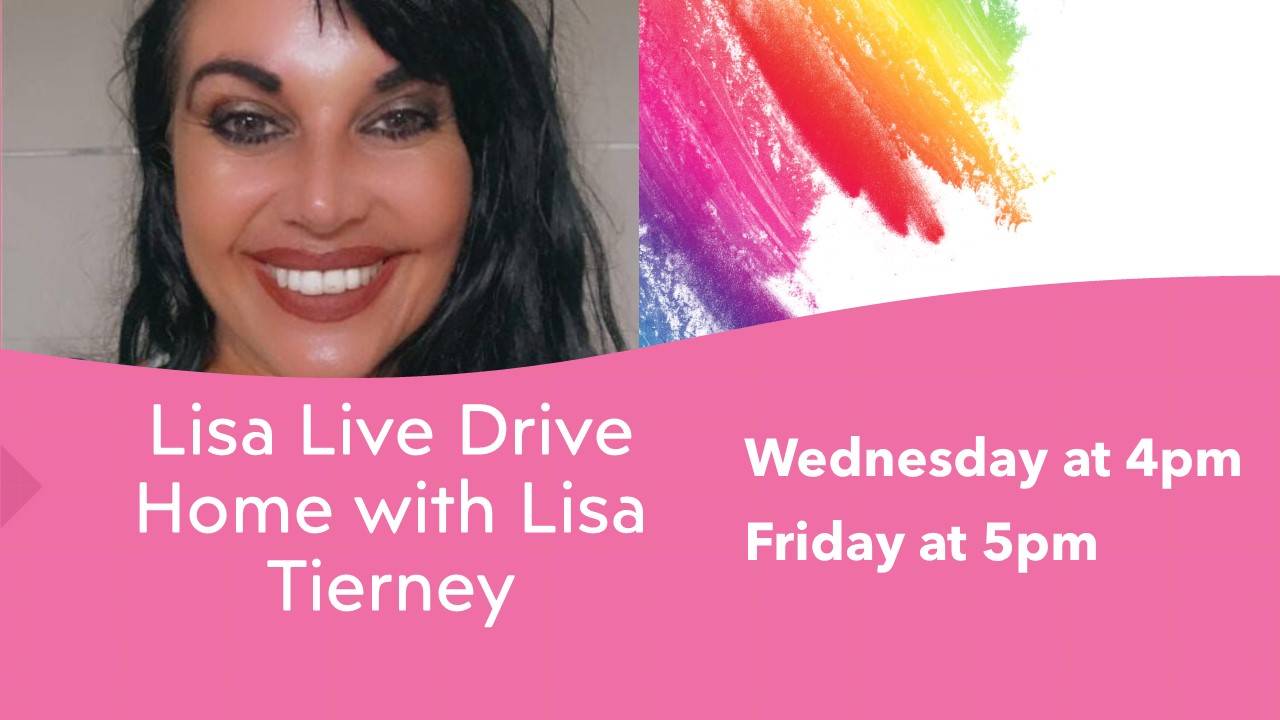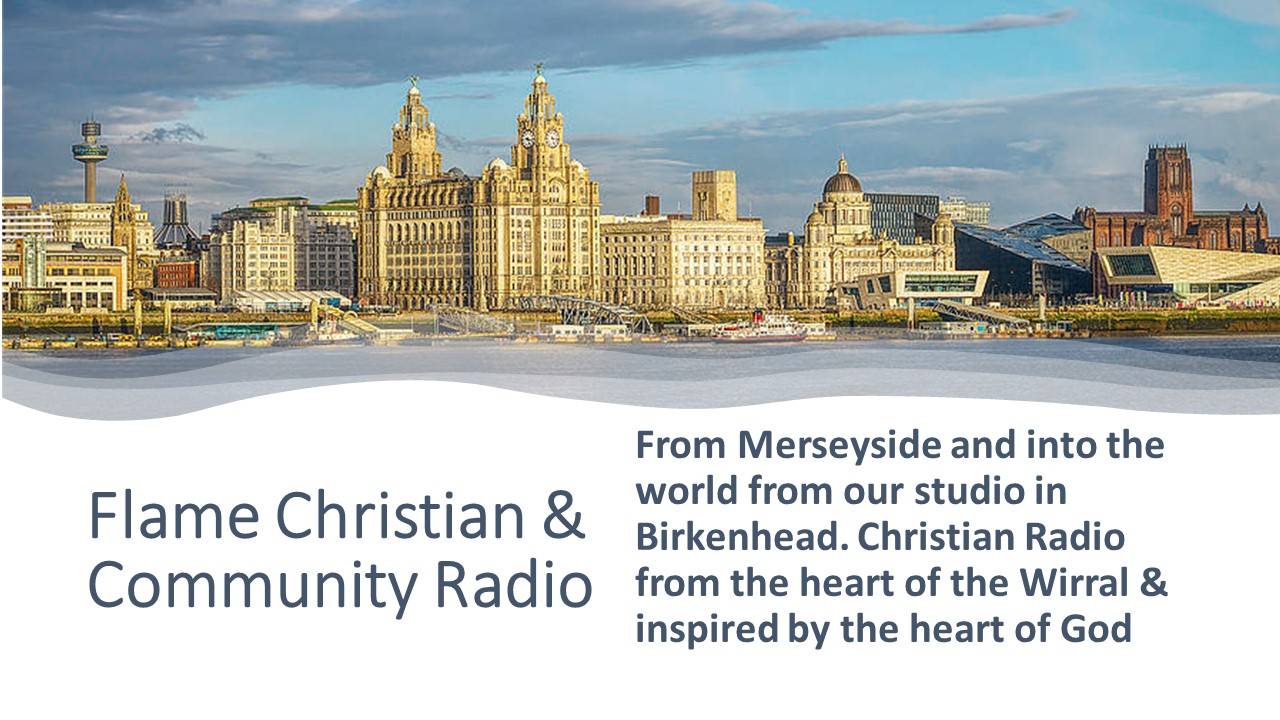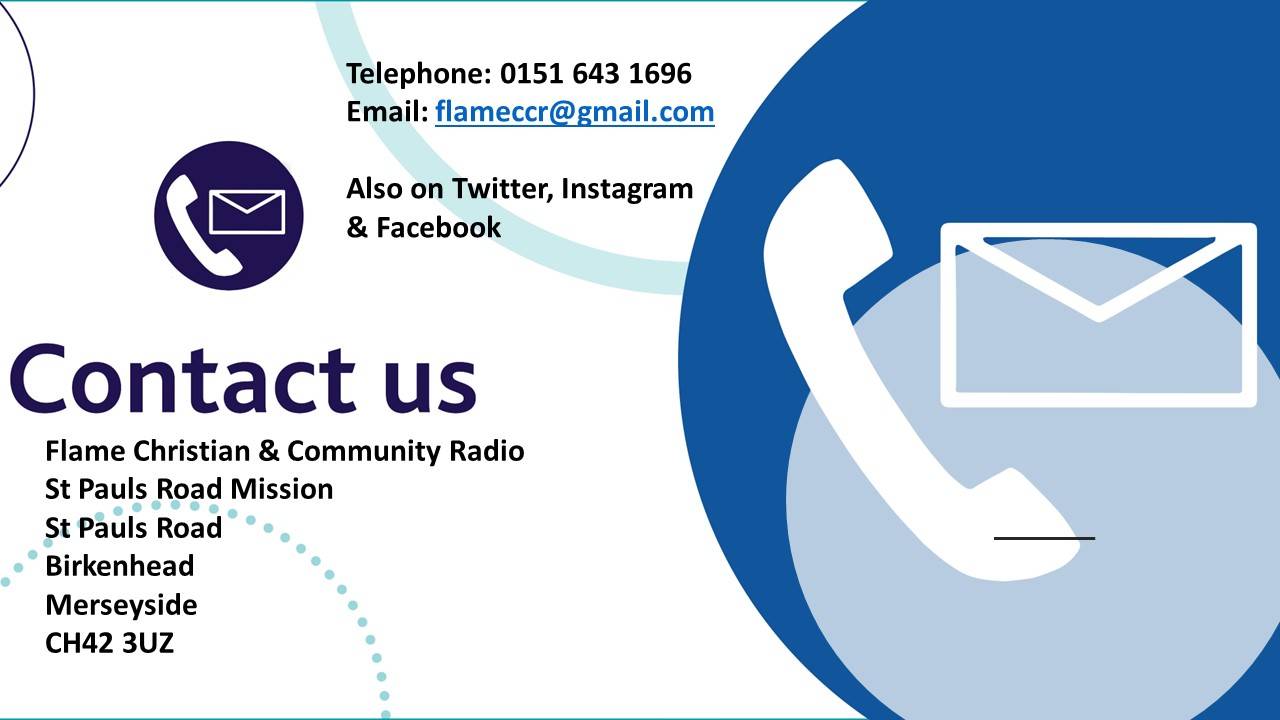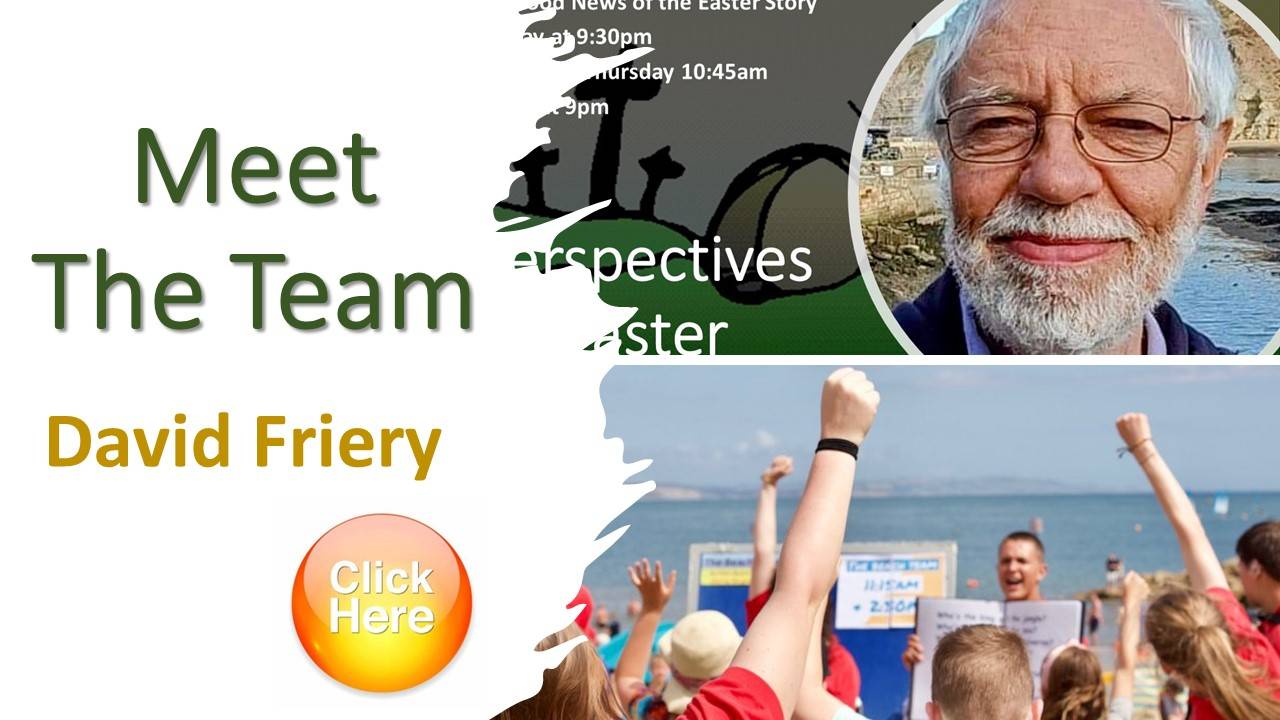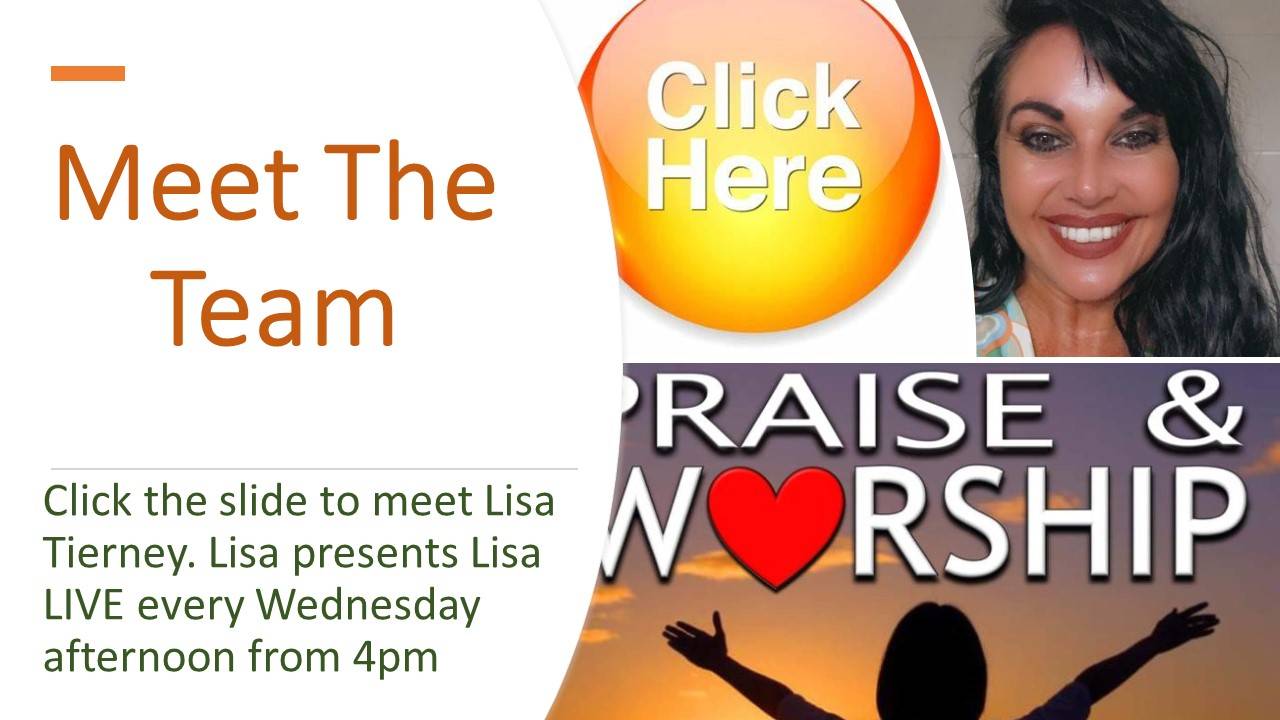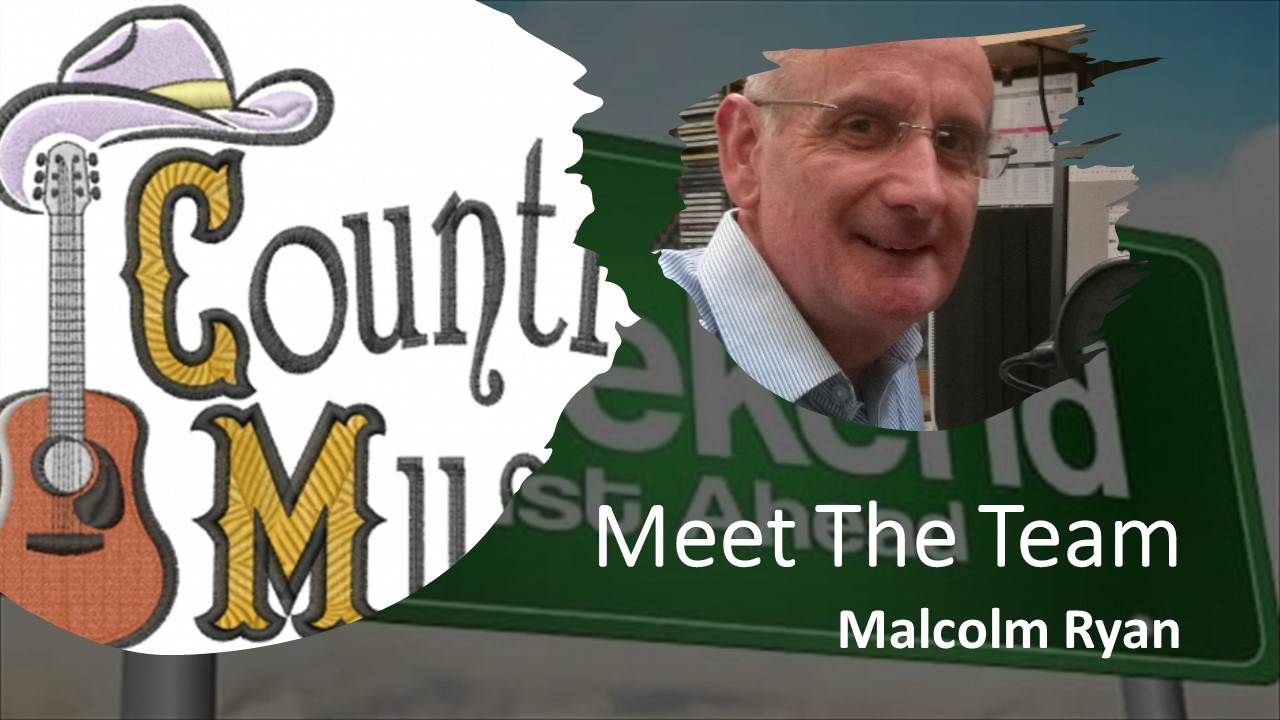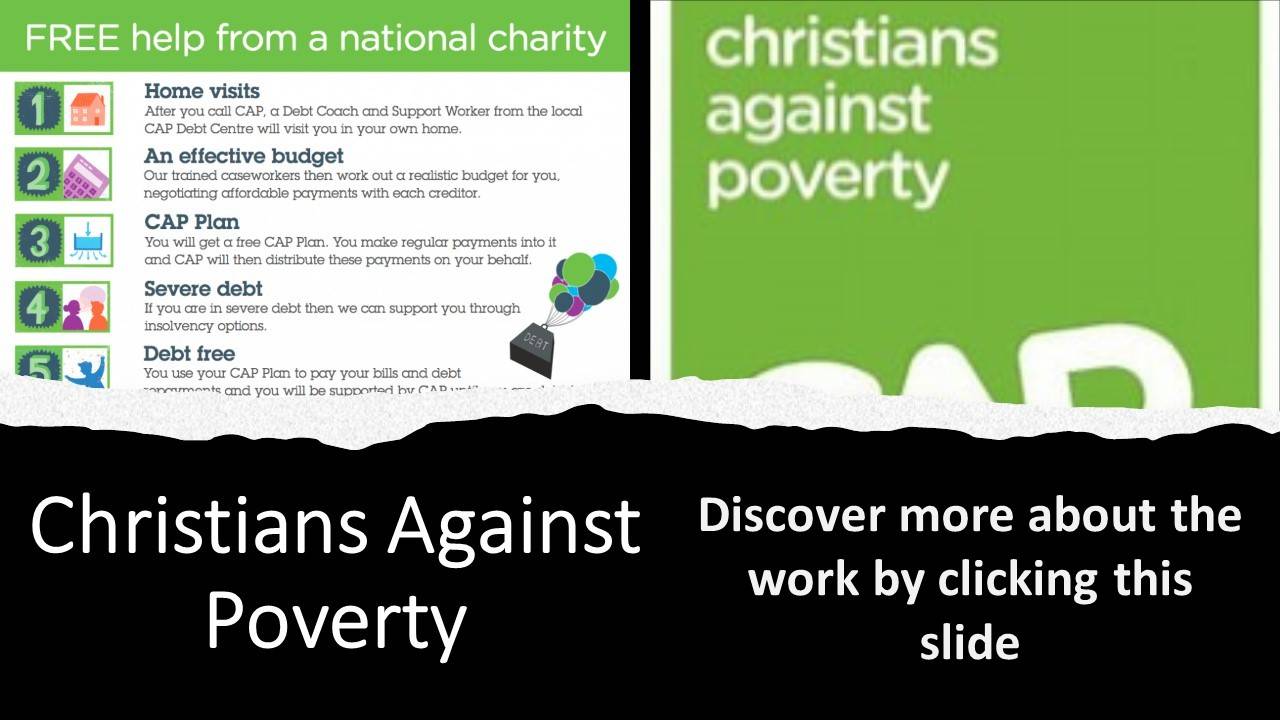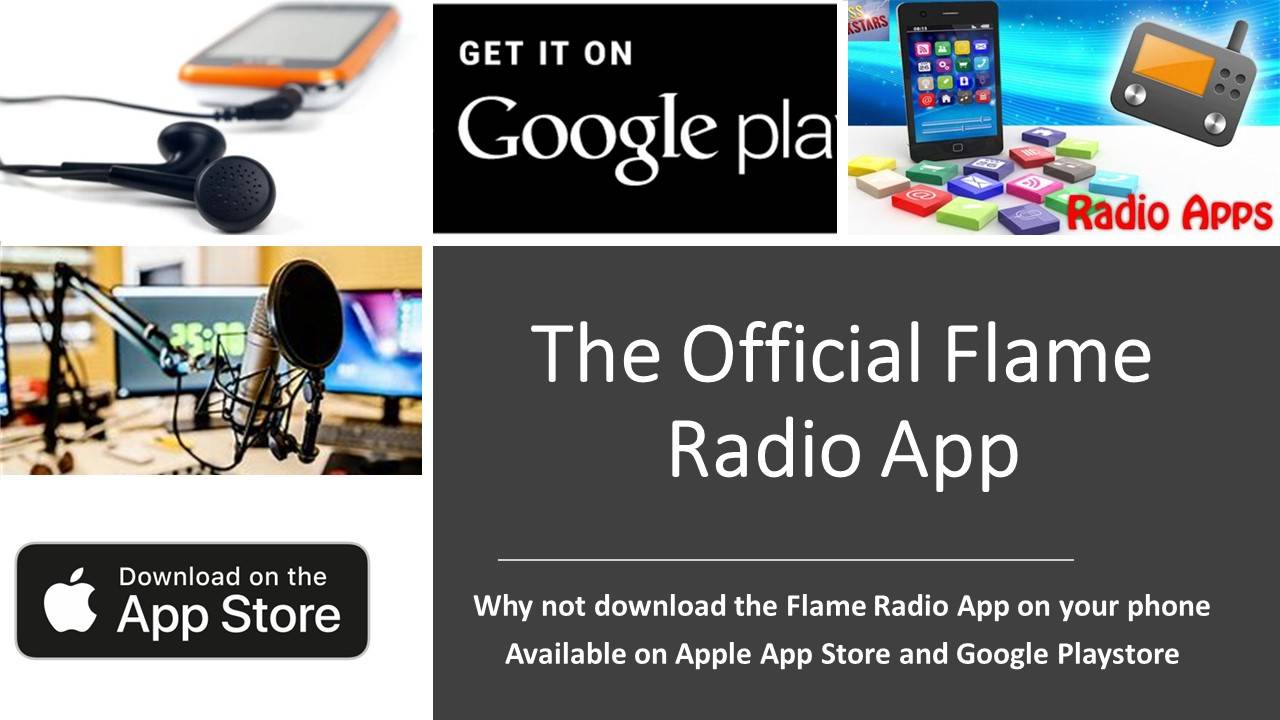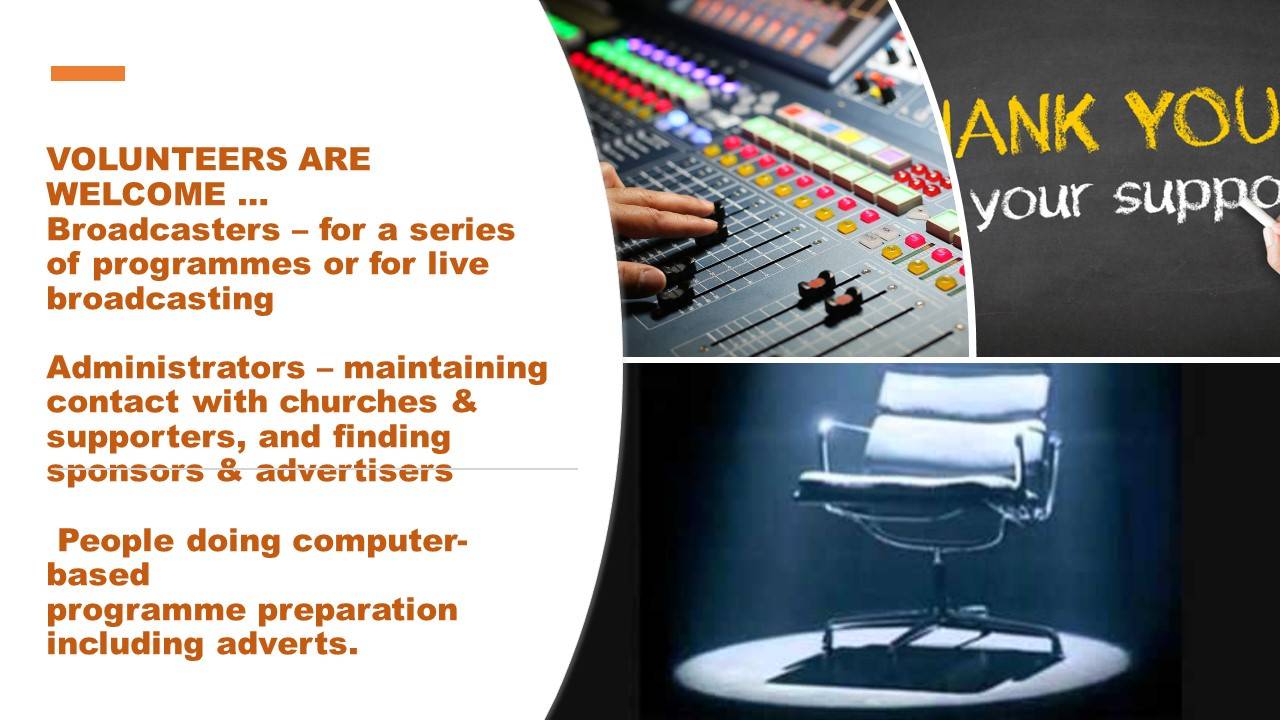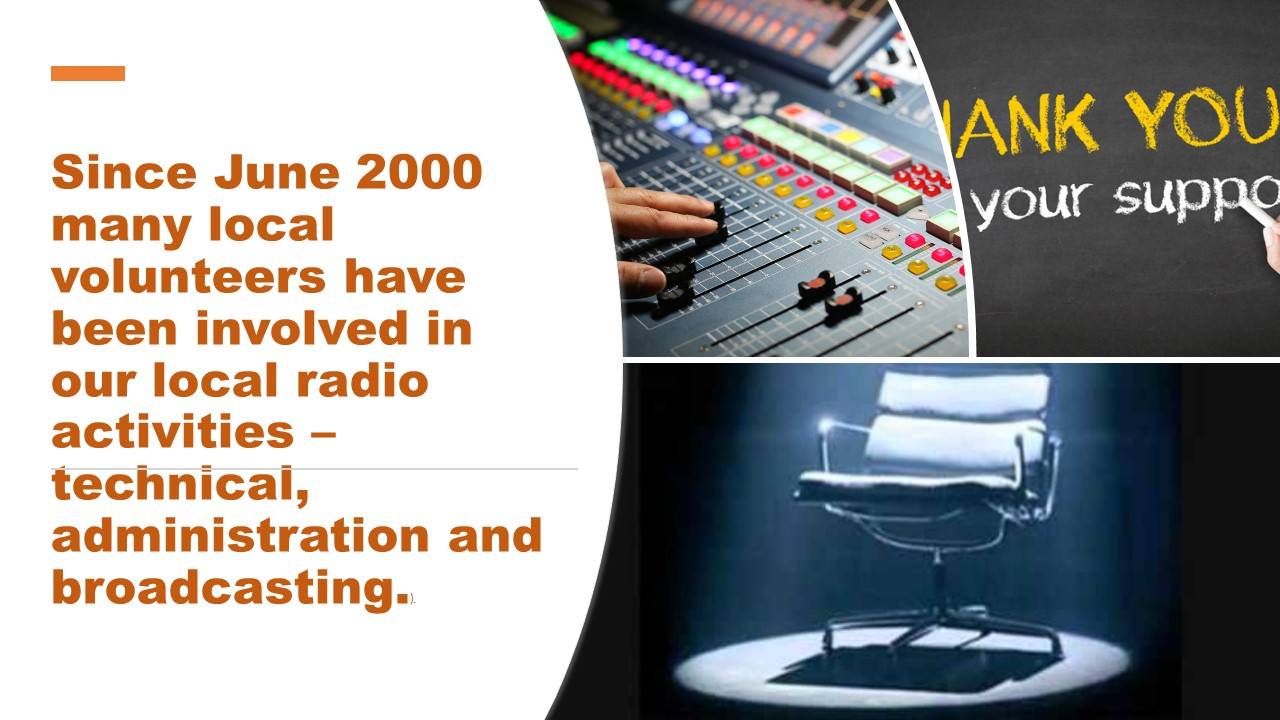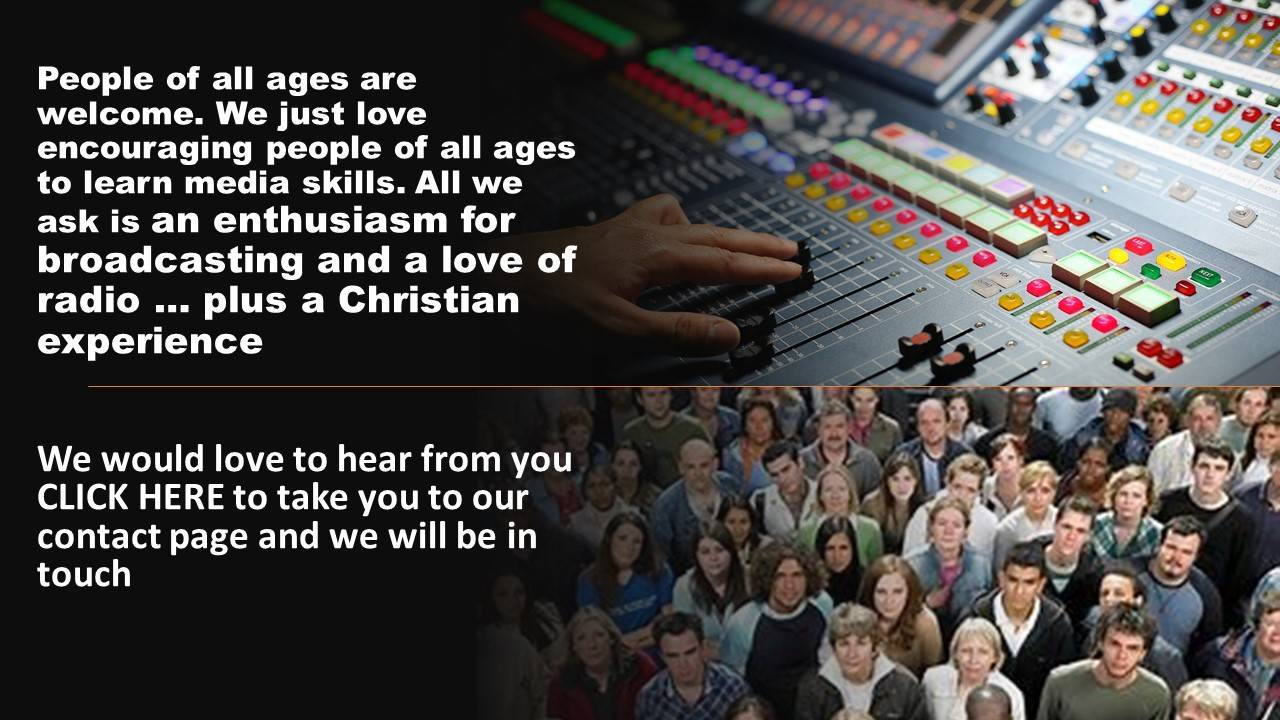 Lisa Live Drive Home with Lisa Tierney
Banner - Liverpool water front edit
Meet The Team - David Friery
Meet The Team - Malcolm Ryan
The Official Flame Radio App
People of all ages are welcome
Mostly Folk
with Andy Eades
19:00
Inspirational Poetry
with Albina Kumirova
19:15
The Power of Faith
with David Hathaway Talks
19:30
The New Arrivals Show
with David Higham
20:00
Easy Does It
with Malcolm Ryan
20:30
The Double A Show
with Andy Eades
21:00
Ecclesiastes
with Keith Plant
21:15
Words to Inspire
with Paul Calvert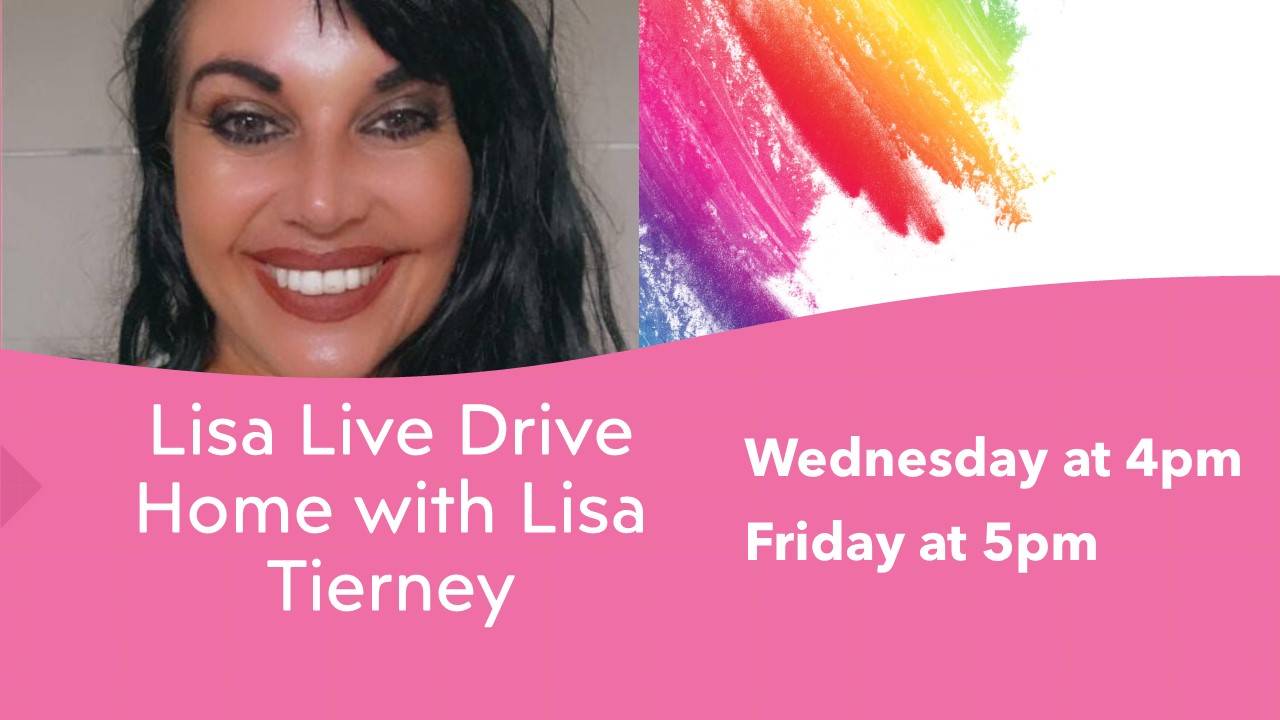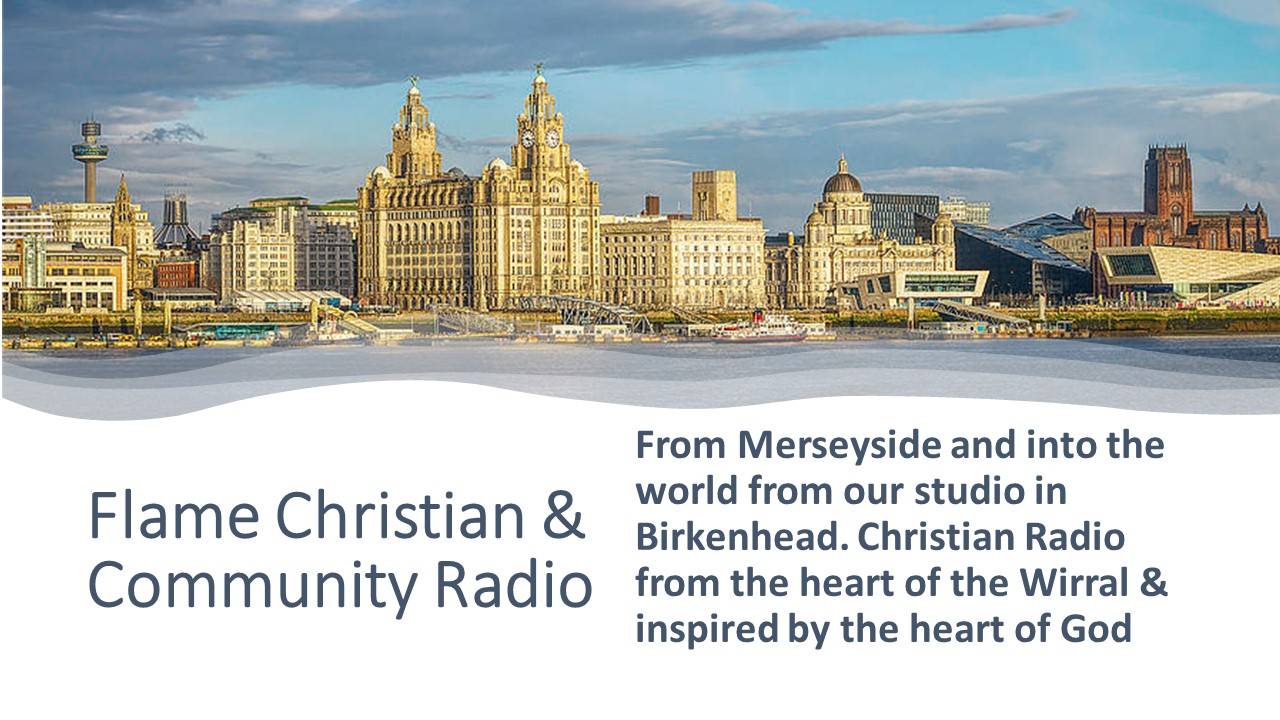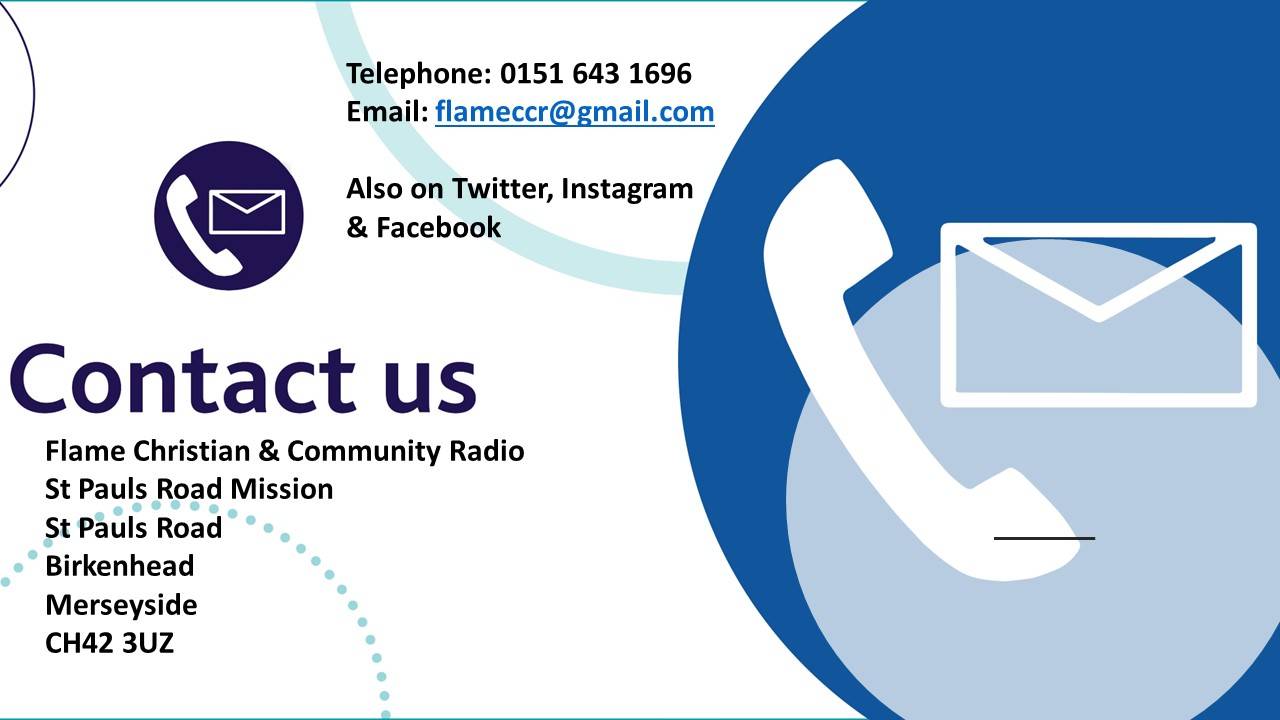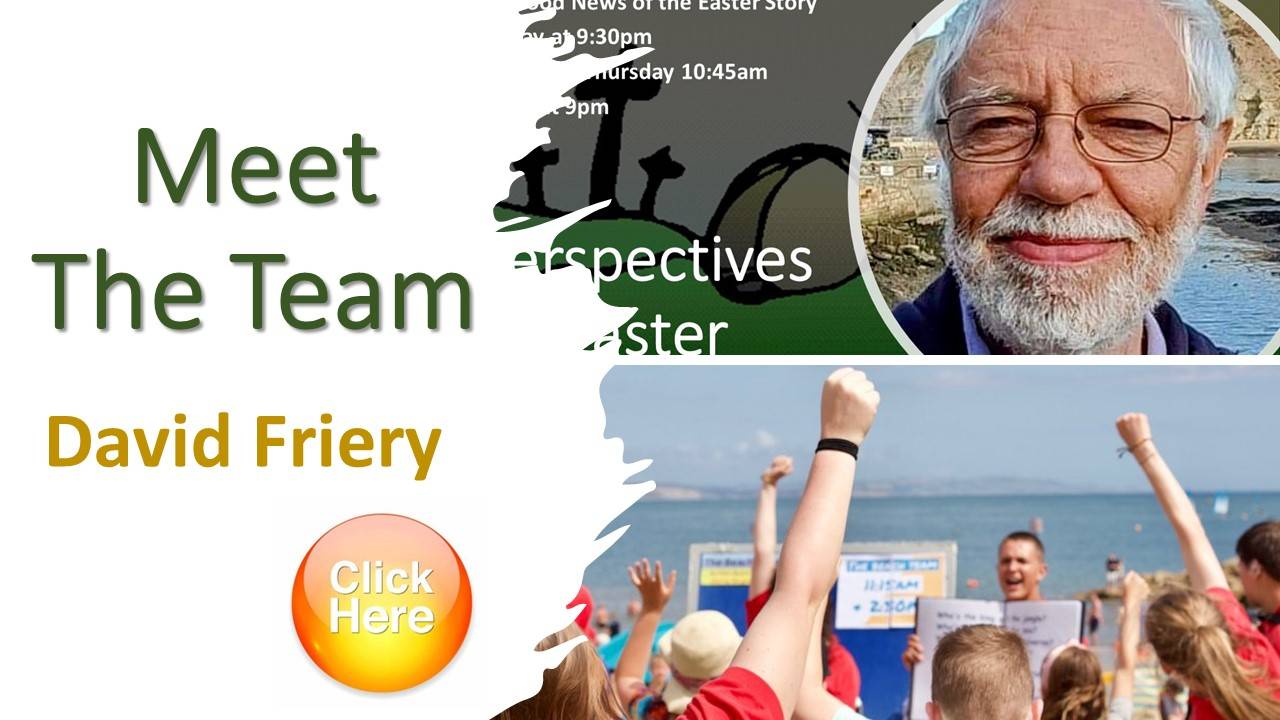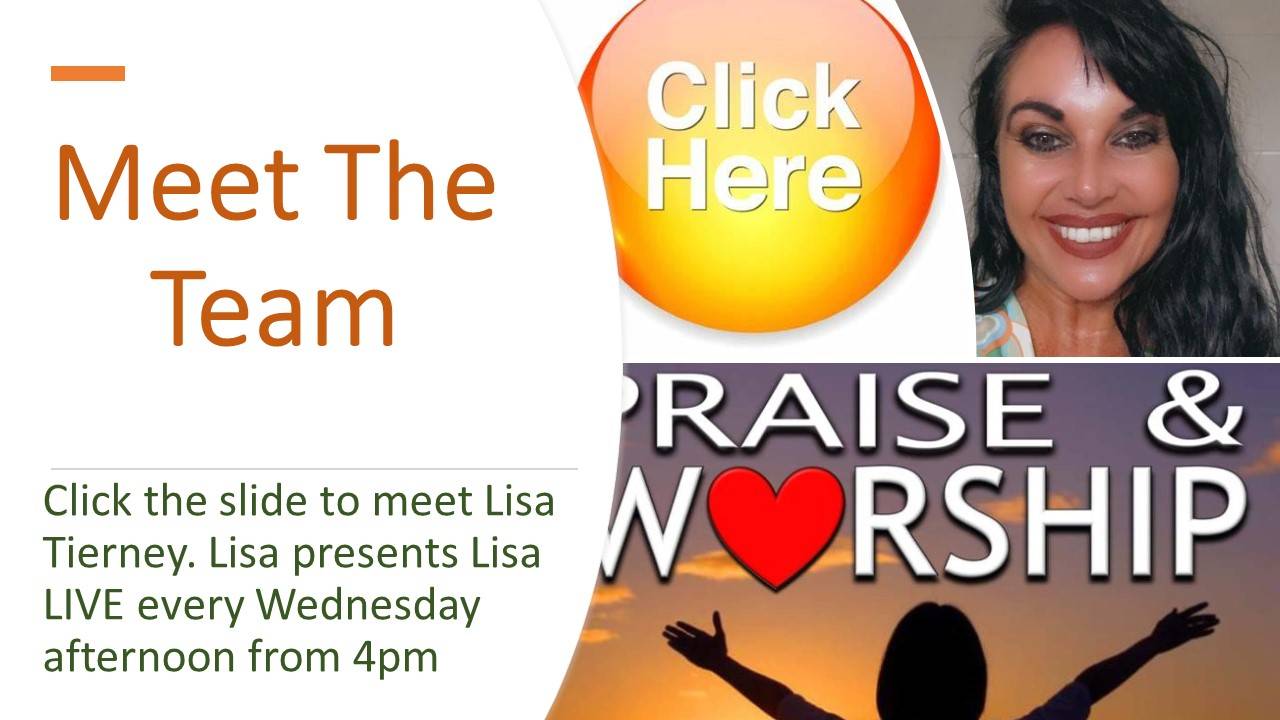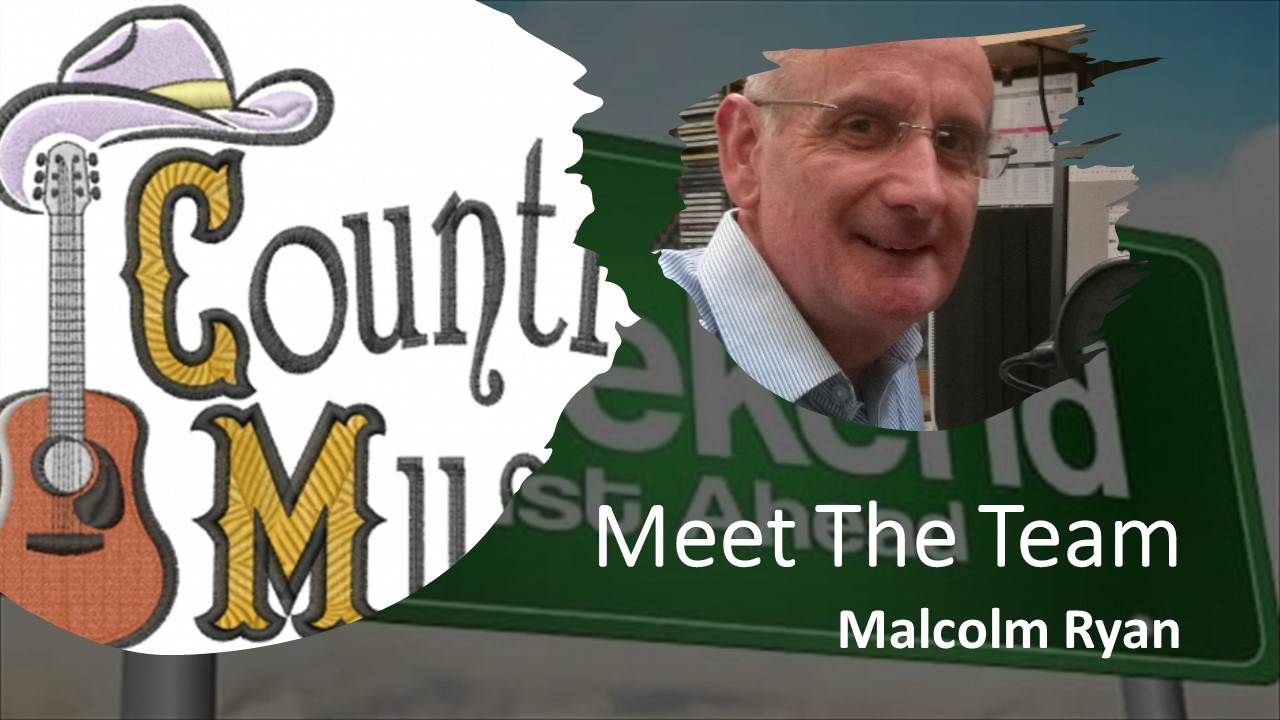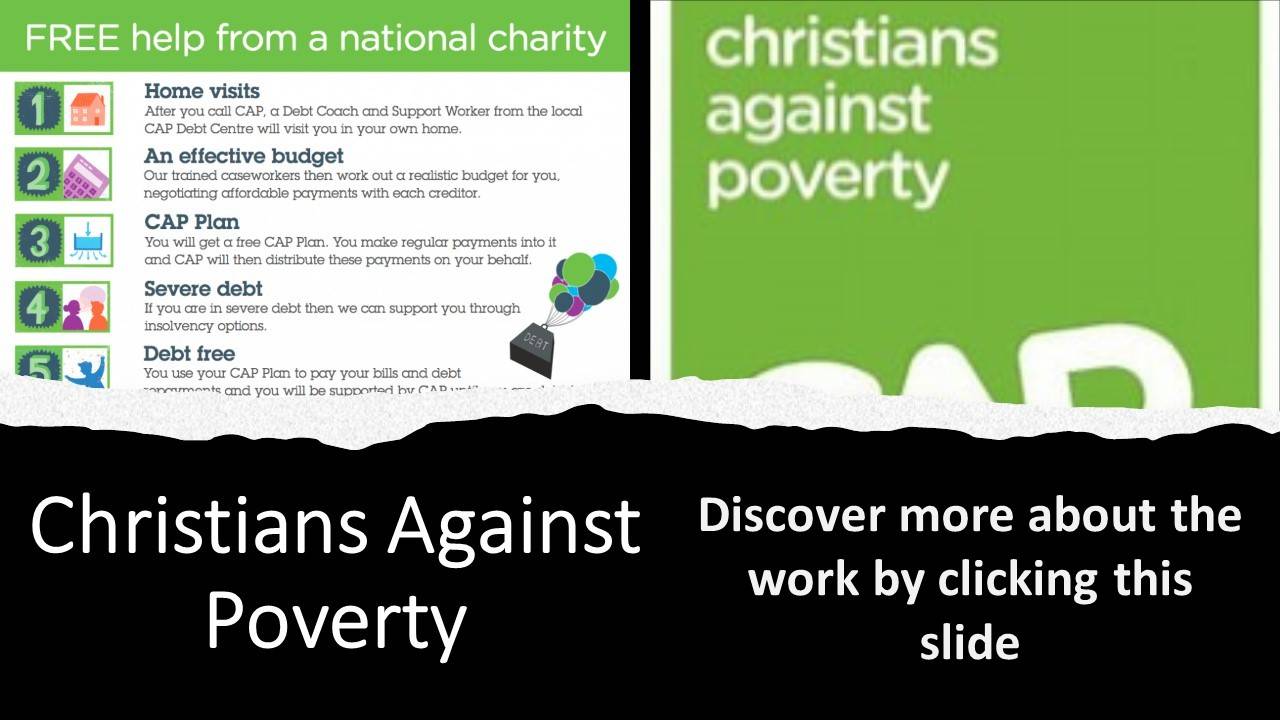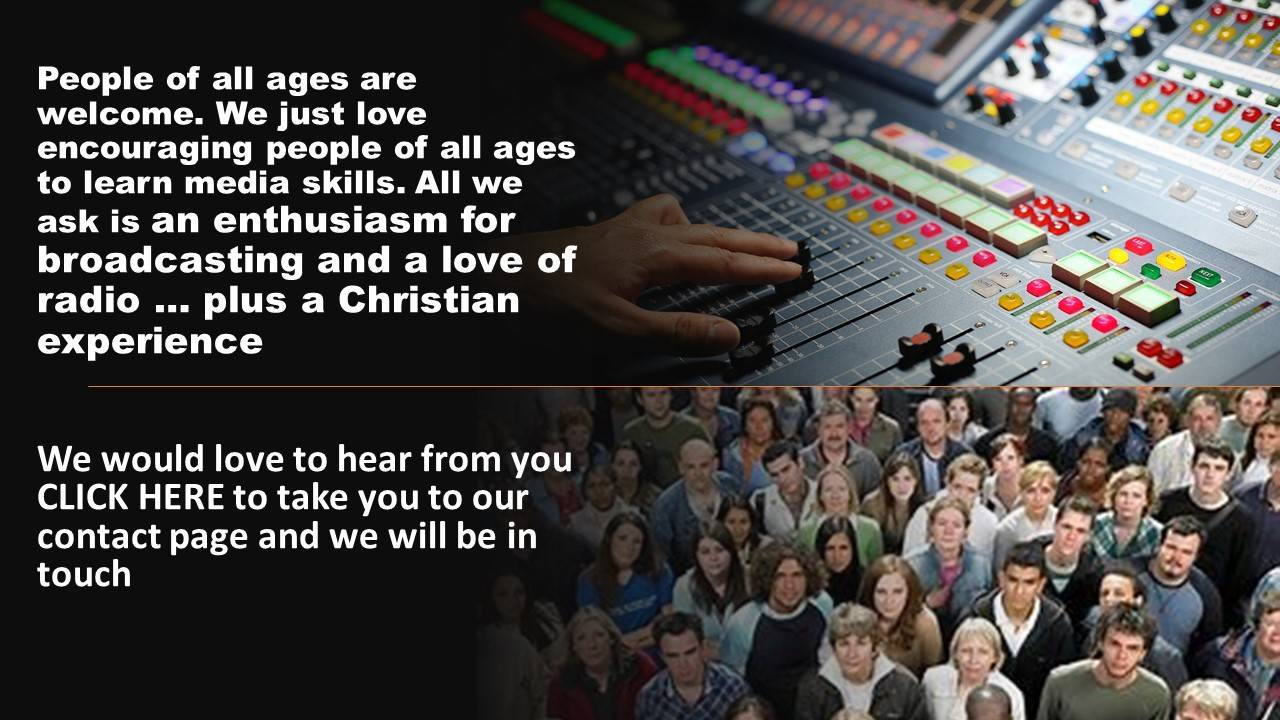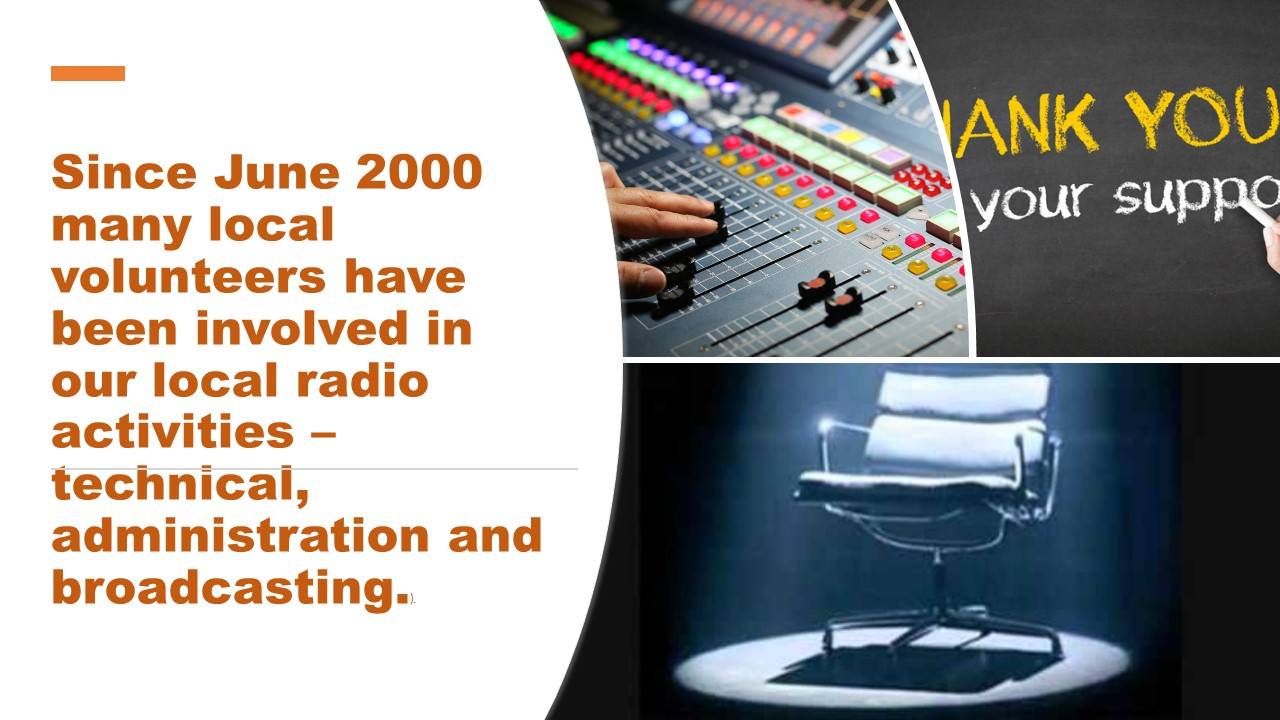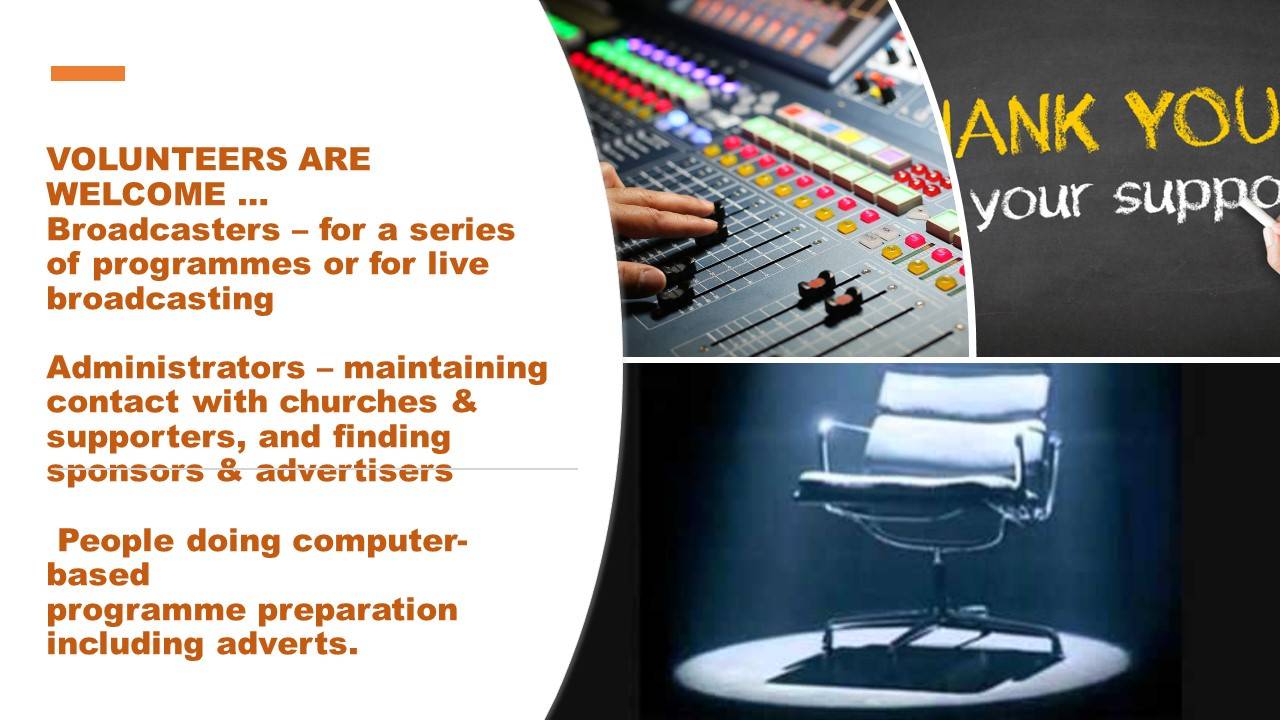 Lisa Live Drive Home with Lisa Tierney
Banner - Liverpool water front edit
Meet The Team - David Friery
Meet The Team - Malcolm Ryan
People of all ages are welcome
Mostly Folk
with Andy Eades
19:00
Inspirational Poetry
with Albina Kumirova
19:15
The Power of Faith
with David Hathaway Talks
19:30
The New Arrivals Show
with David Higham
FLAME CHRISTIAN & COMMUNITY RADIO
We're on 1521 medium wave locally, and available across the world on the internet, and Mobile.We have Christian & Community programs with a Merseyside flavor reaching Wirral, Liverpool, Chester, West Cheshire & North Wales coast.
Welcome to the Home of Flame Radio
---
Check through or schedule pages to discover how Flame Radio is different and the inspirational programmes 24 hours a day. Flame CCR coming to you from the Heart of the Wirral and inspired by the Heart of God
---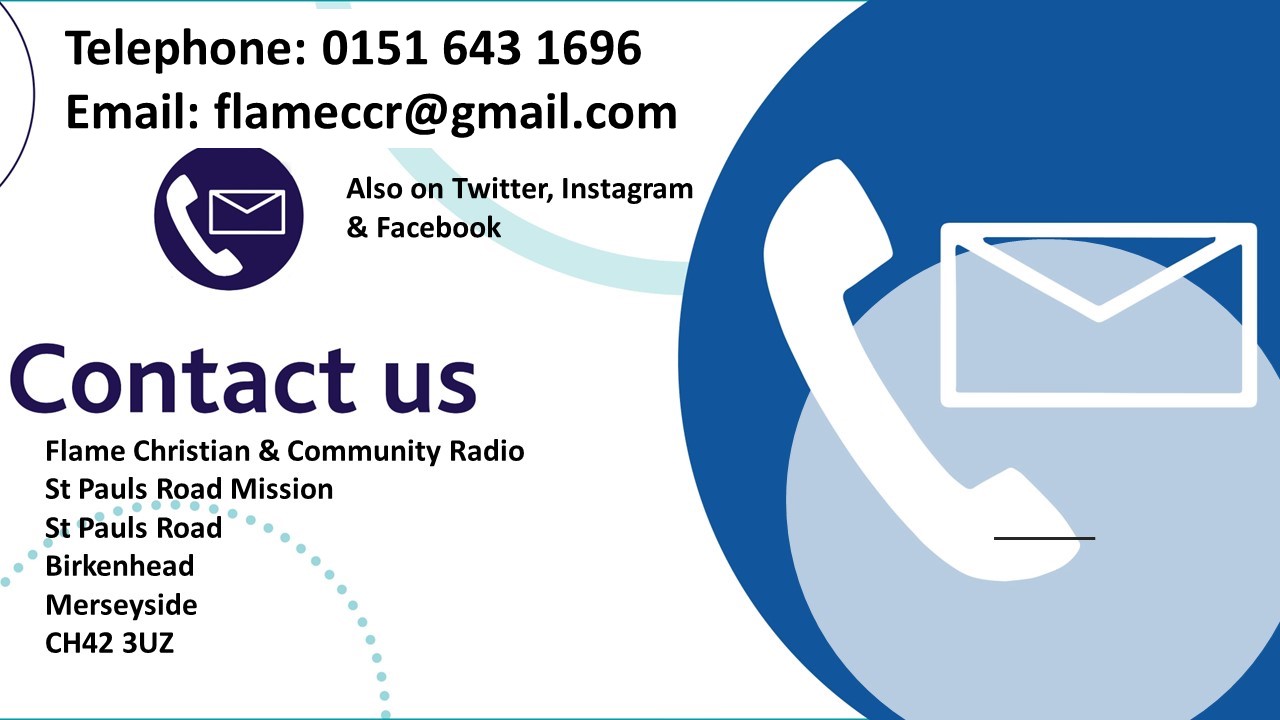 Check out our new section "Meet The Team" featuring a series of videos from our team members over the coming weeks. A brief bio and details of the variety of programmes here on Flame CCR. We welcome you views and feedback and do feel welcome to tell us what type of programme you would like to hear on flameccr.org to meet the team CLICK on Flame News and Events and Meet the team You can contact is by email flameccr@gmail.com or phone the studio on 0151 643 1696
Listen Again
You can now listen again to many of our programmes (over 1,000 hours and growing).
These include selected Chat Room programmes, Look Back heritage programmes, and Derek's Potpourri and One Thing More programmes.

We also include all of our Pilgrim's Progress series and some important timely news on the Middle East and Christian thoughts on the world situation.
The drop-down menu gives access to a limited set of people's programmes (Derek Lindley, Lisa Hebraic, Heritage, Irish, Prepared to Worship, Trace Taylor, John Daniels, Breakfast podcast).

As well as listening to the programmes, please feel free to pass the links to your friends.
---
FLAME CHRISTIAN & COMMUNITY RADIO
We're available around the UK and across the world on the internet and our official Flame Radio App on your mobile phone and tablet.

We are available 24/7 and you can download the Flame Radio App from the official App Stores.

We bring you Christian & Community programmes with a Merseyside flavour serving the Wirral, Liverpool, Chester, West Cheshire & North Wales. We also welcome listeners from across the UK and globally.
---